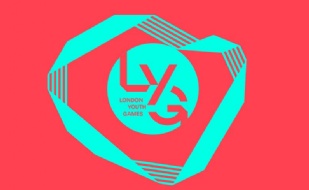 Spring FINALS 22nd - 25th March
This week we will be marking Spring Finals days, by encouraging as many schools to take part in with the LYG x Activity Pack as possible between Monday 22nd – Thursday 25th March.
This event is open to all Primary and Secondary school students across the London boroughs and the activities can be completed during PE, after school sessions or whilst at home. There are also a few additional activities for students to enjoy within the pack.
To help schools with their planning and preparation, please find attached (below) the Activity Pack. Within the pack there are 4 sports that would have featured at our Spring Finals days with 4 activities dedicated to each sport. There are a mixture of individual and team activities to give teachers the flexibility to deliver how they wish. With all of the activities we encourage teachers and students to adapt where needed, considering the Space, Task, Equipment and People. There are no strict rules for the activities, we just want all students to take part, stay active and have fun!
They would love to recognise the school who has had the most students taking part in the activities between Monday 22nd – Thursday 25th March. Within the Activity Pack, schools will find a spreadsheet and a link to an entry form. The information required is just overall numbers rather than individual data.
Across the days next week, they will be sharing content on our socials so please encourage schools and young people to head to our channels, whilst sharing their videos using the hashtag #ThisIsLYG
If you or your schools have any questions, please just let us know! We can't wait to see you all coming together virtually, to celebrate their achievements and recognise what would have been LYG 2021 Spring Finals!