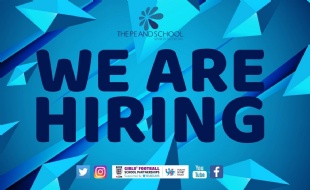 We are seeking a motivated Part-Time Yoga & Mindfulness Instructor to join our innovative, high growth team. You will have previous experience leading children and teens through active, engaging Yoga & Mindfulness sessions and have the ability to communicate with a variety of children with diverse needs. You will be expected to provide demonstrations of various Yoga postures through fun, physically active games and promote mental well-being through a variety of Mindfulness techniques. You will have excellent communication skills and have the ability to adapt your knowledge to suit individual children who may have various educational ailments. You will be expected to provide online resources such as short videos for at-home participation and zoom workshops for family, parent and teacher engagement. We aim to bridge the gap of inequality and deprivation by delivering premium health programmes to schools predominantly in disadvantaged communities, the role will be reporting back and working alongside our Lead Health & Well-being Coordinator. This is an exciting opportunity for anyone looking to enhance their experience in the health and well-being field and help to drive positive transformation throughout diverse communities across London.
This role will include:
Creating exciting games and activities through Yoga orientated exercise.
Creating exciting games and activities through Mindfulness and Pranayama techniques.
Planning and delivering physical workshops with children aged 2-16 years.
Planning and delivering online resources and digital workshops for children, parents and teachers.
Communicating and reporting back to our Lead Health & Well-being Coordinator.
Communicating and liaising directly with schools and sports facilitators.
Participating in wide-scale events and festivals.
Required skills or experience
Experience performing and coaching Yoga classes
Experience performing and leading Mindfulness sessions
You have 1+ years' experience working within a team
You have strong communication skills
You have a keen interest in health, wellbeing, and nutrition
Level 2 or equivalent certification in Mindfulness.
NVQ level 2 or equivalent in instructor training or Yoga Teacher Training
Head to our vacancies page for more information.