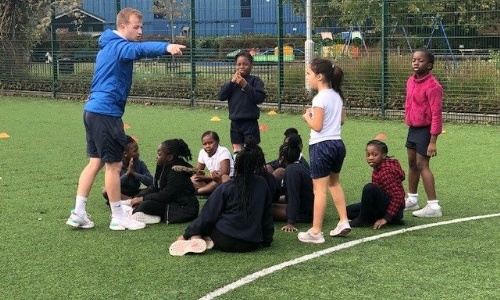 Primary and Secondary girls football workshops.
We are pleased to announce that we are now offering schools a six week block of Girls only football workshops.
If you would like to book your school in for a six week block please choose a half term and time slot suitable for your school.
These sessions are part of the new FA Girls' Football School Partnership strategic programme supported by Barclays. As part of the programme we want to offer all girls the opportunity to play football in school while also providing pathways to clubs and other organisations outside of school.
Pupils can be a mix of year groups. There is no restriction on ability.
Please contact Joe Howard (joe@lpessn.org.uk) for more information.