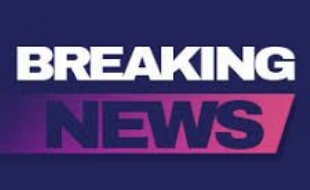 2021/22 Funding CONFIRMED!
Primary school children in England will benefit from higher quality PE lessons and better sport opportunities, the Education Secretary has announced today.
Backed by a £320 million investment, the Primary PE and sport premium will encourage children to play more sport, increase their social skills, and improve their physical activity after lockdown. Schools will also be able to improve the quality of their teaching and make longer-term, sustainable changes to their lessons.
Education Secretary Gavin Williamson said:
"I am pleased to announce that we will continue to fund the PE and Sport Premium next year, so primary schools can continue to prioritise children's physical wellbeing alongside education recovery.
"Children's physical health has never been more important, and I am proud that this investment will build on our actions across government to support this activity – including through our School Sport and Activity Action Plan, and our £10.1 million investment helping school sport facilities and swimming pools."
The funding, for the next academic year, can be used by schools alongside any money leftover from the Primary PE and sport premium grant this year or last. These under spends can be used by schools until 31 July 2022, and will help them to prioritise physical activities, sport and physical education with mental health and wellbeing support, or education catch up and tutoring.
Schools Minister Nick Gibb said:
"Today's announcement confirming the PE and Sport Premium for the next academic year gives schools the opportunity to improve the quality of their sport provision and plan ahead with their funding. It is vital all children have an active start in life, and our continued investment will play an important part in their development and recovery from the pandemic."
The funding builds on the ambitious School Sport and Activity Action Plan, which will be updated later this year.
Government are working closely with the sector to improve children and young people's physical activity, including through investment; building on core content for physical activity in the health and relationships school curriculum; and working across the sector to produce targeted videos, guidance and support to continue to prioritise PE, sport and physical activity.
Tim Hollingsworth, CEO of Sport England, said:
"We welcome the confirmation of further PE and Sport Premium funding for the next academic year. Their time at school is a huge part of how children can engage with the activity they enjoy, and which can also support them to focus and learn. After a year of significant disruption to children's activity levels and schooling, a high-quality PE and sport offer, boosting their health and wellbeing, has never been more important."
Sue Wilkinson MBE, afPE CEO said:
"afPE is delighted that the Primary PE and sport premium will continue for an additional year and that schools will be able to carry over any underspend until, July 2022. This will enable schools to plan for sustainable solutions to ensure that all their children will be able to access high quality physical education, school sport and physical activity. Now more than ever, it is critical that we place PE front and centre in schools, to prioritise children's physical, emotional, social and cognitive well being and development. afPE believes that in order for children to thrive and not just survive the challenges of recent events, then schools will be a key driver in achieving the best outcomes for all. It is so important that we all work together as our physical and emotional well being must be cared for frequently and purposefully. afPE looks forward to working with schools to support them in achieving an ambitious curriculum that will enable children to lead healthy active life styles, engage in extra curricular enrichment activities and community sport."
Ali Oliver MBE, CEO of the Youth Sport Trust said:
"The confirmation of the Primary PE and Sport Premium today is such welcome news. The importance of daily physical activity, weekly physical education and regular opportunities for all children to enjoy sport has never been more important to young people's wellbeing, education and development. This investment and the opportunities it will support should be recognised as an important contributor to our national recovery. Not only will it help accelerate young people's physical recovery but it should also bring fun, enjoyment and reconnection, as well as supporting their re-engagement in the classroom.
"Next week schools across the country will be holding sports days as part of National School Sport Week and celebrating the important and powerful role of school sport and PE in improving lives. There is huge demand from schools, parents, carers and young people for more opportunities to be active and get outdoors, as well as a growing consensus on the need for PE and sport to be positioned at the core of the curriculum. This funding should help many primary schools to improve provision of PE and sport and develop teachers' confidence to deliver it."