As we quickly move towards the end of the Spring term and beginning of the Summer term, we thought this would be a good opportunity to update you with all the programmes and resources related to our Girls Football Programme that your school can access in the next couple of weeks/months.
In-School Football Workshops
We are now booking slots for the Summer Term. Open to all year groups from YrR - Yr6 workshops come in blocks of six and take place during the school day.
Workshops are 45 minutes long and we can work with a max of 15 girls in each workshop (number of girls can change depending on the number of form entry to your school). All girls taking part in the workshops must be in PE kit/suitable clothing, including suitable footwear.
Please see below for available slots highlighted in YELLOW.
Summer One
| | | | | | |
| --- | --- | --- | --- | --- | --- |
| TIME | MONDAY | TUESDAY | WEDNESDAY | THURSDAY | FRIDAY |
| AM | | | | | |
| PM | | | | | |
Summer Two
| | | | | | |
| --- | --- | --- | --- | --- | --- |
| TIME | MONDAY | TUESDAY | WEDNESDAY | THURSDAY | FRIDAY |
| AM | | | | | |
| PM | | | | | |
Wildcats Football Centre
We are pleased to announce that our Girls Wildcats Football Centre at Marlborough Gardens will reopen TOMORROW!
Open to all primary aged girls our centre is open every Tuesday 15:45 - 17:00 (sessions start at 16:00). Sessions are FREE to attend, and girls must be accompanied by an adult. Registration forms will need to be completed on arrival.
Please see attached for a flyer to hand out to parents/careers. If they need more information, please feel free to pass on my email address joe@lpessn.org.uk
Biggest EVER Session
It's time to take a stand, to make a difference for girls to play football – one simple message #LetGirlsPlay.
On Wednesday 9th March 2022, England Football and Barclays want to put on the biggest EVER football session for girls in school and they need your help!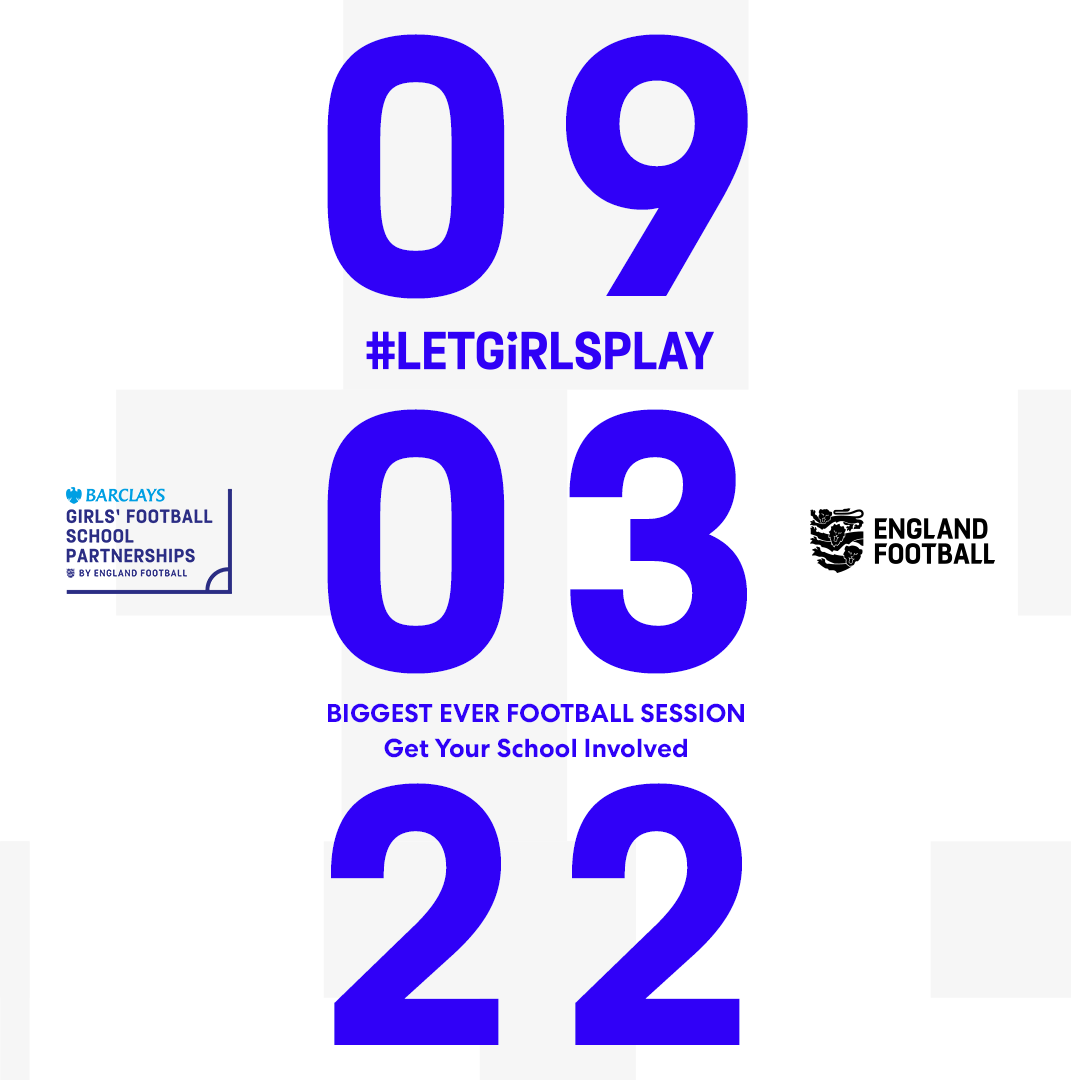 Whether you're already delivering girls' football in your school or want to take that first step to give girls' equal access, #LetGirlsPlay biggest
EVER
football session is one not to be missed.
At lunchtime, in a lesson or after school – you decide! Our aim? To get as many girls as possible in school all playing football on the same day!

Whether you want to use one of your own session plans or want a bit of inspiration from the free resources on the Girls Football website – it's up to you. All we ask is that you capture your session and shout about it across social media using #LetGirlsPlay and #GirlsFootballinSchools.
All it takes is three simple steps…
Click the link below
Tell us a bit about your school
Get everyone excited at your school that you're taking part in the biggest EVER football session!
Please note: Those schools taking part in our festival on the same day will need to register on the link above so that numbers can all be calculated together.
Disney Inspired Shooting Stars Training
The Disney inspired Shooting Stars by England Football programme has been designed to support girls aged 5-11 develop their speaking and listening skills through creative play and storytelling , as well as support the development of their physical literacy introduce them to football.
Using the inspiration of Disney stories which are engaging, memorable and familiar to the girls participating, girls get 'lost in play', work harder and have increased heart rates. The stories inspire girls to get active and engage in sport with their friends. All activities are age-appropriate and designed to provide girls with a positive introduction to sport.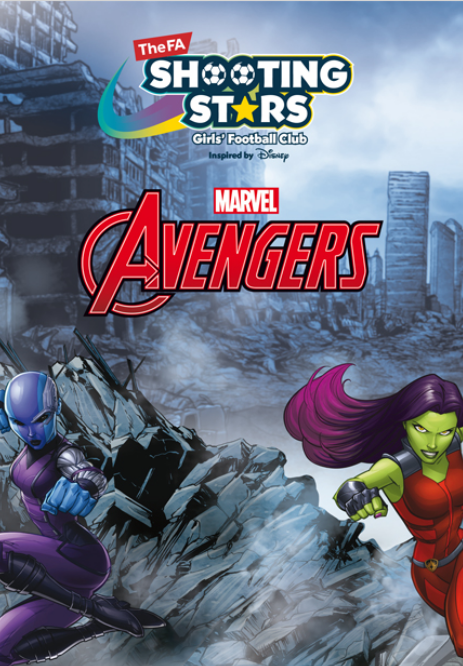 Disney inspired Shooting Stars by England Football is made up of two initiatives; Active Play Through Story Telling and Girls' Football Clubs, both have been developed to support the engagement of girls aged 5-11 years old. There are some fantastic resources available to support you in delivering these sessions whether as breakfast and lunch clubs or after school. The resources include story books, flipbooks, and videos, as well as 'take home' adventure passports so children can share their experiences with parents/carers.
Virtual training dates are quickly running out, but we will be running a face to face training day later in the school year. Please click on the click below to access dates and times for virtual training.
UEFA Women's Euro 2022 Schools Programme
UEFA Women's EURO 2022 is coming to England in July and is set to be the biggest European women's sport event ever.
Schools don't have to wait until the summer though to feel part of this huge event with the launch of the UEFA Women's EURO 2022 Schools Programme that aims to inspire and unite schools and pupils to get involved with the tournament.
The programme gives teachers across the country access to a digital pack, consisting of FREE, digital, cross-curricular resources all themed around the Women's Euro. The resources, produced by an educational specialist who has worked closely with teachers to ensure they fit in with the school curriculum, include an array of activities and tips from how to run a EURO themed assembly to challenge pack consisting of 22 activities ranging across play, support and learn themes.
Available for Key Stage Two and Key Stage Three ( can be adapted for other age groups including Key Stage One), resources will be released all the way up to the tournament to also include topics and themes such as, PSHE, Literacy, Maths, PE, Culture and Heritage and reading challenges. Schools and teachers can sign up now to access and download resources for FREE.
Follow the link below to sign up.