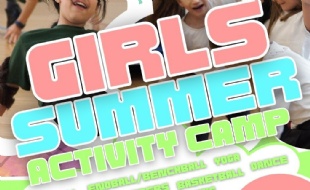 We are pleased to announce the details for our first ever 'Girls Summer Camp' at Bacon's College.
Research conducted by the Youth Sport Trust and Association for Physical And Education has found by year three girls have already lost interest in any form of physical activity.
Research also found that by the time they get to upper KS2 they become more reluctant to take part because of a fear of being judged, particularly by boys.
Our aim by running this camp is to break those barriers and allow girls that attend to be physically active within a safe and supportive environment.