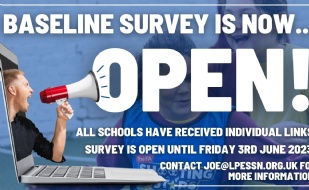 CALLING ALL SOUTHWARK SCHOOLS!
Your girls football baseline survey link is now OPEN! It is highly important for the growth of equal access that all schools complete their survey. Individual links to your survey has been sent to all schools.
Please contact joe@lpessn.org.uk ASAP if you haven't received your link.
A big thank you to Albion, Crampton, Keyworth, Redriff, Robert Browning, Friars and Ark All Saints who have all completed their survey.