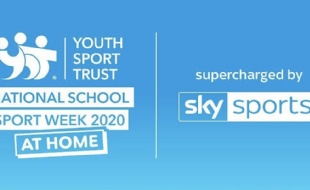 This week is National School Sports Week
This year, the Youth Sport Trust has teamed up with Sky Sports to run a national campaign which will aim to unite the country – families, schools, sport and businesses – in a celebration of the power of sport to bring people together.
How it works?
They will provide everyone who registers with free videos and activity cards to help you plan a series of challenges across National School Sports Week at Home. You will receive these well in advance of the week itself so you'll have plenty of time to plan your activities.
See link below to register - https://www.youthsporttrust.org/national-school-sport-week-home