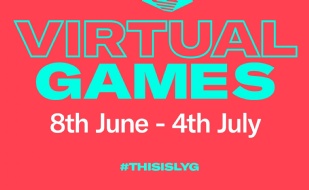 Southwark 11th after week 3
A huge WELL DONE and THANK YOU to all the pupils who have been competing in the London Youth Games Virtual Games as part of Team Southwark.
After week three's set of challenges Southwark sits 11th in the overall borough table. This is one place down on the second week but we are sure after this weeks results we can move back up the table.
Week fours challenges will be released every Monday, Tuesday and Wednesday at 09:00am on the London Youth Games website and social media channels. Participants will then have until Friday at 12:00pm to complete the challenges and submit their scores. All the challenges will relate to a London Youth Games sport and have been set by young Londoners with a connection to the Games.
The LYG Virtual Games are open to all children and young people from London, who will compete across the twelve different challenges to earn points for their Boroughs. All the challenges will come with suggested adaptations for space, equipment and ability to ensure they are as inclusive as possible. A leader board with the latest Borough standings will be updated every week, and after final challenge, the winning Borough will be crowned the first ever LYG Virtual Games champions.
For more information please contact Josh Daniels (josh@lpessn.org.uk)