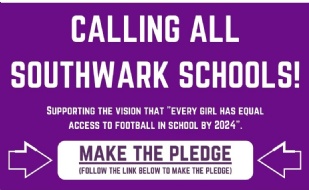 As we are nearing the end of the first full term I thought it would be a good opportunity to update you on where we at with Girls Football and what we have planned for next half term and beyond.
Girls Football Workshops
Our football workshops will continue until the end of the academic year. Workshops run for a block of six weeks with any year group from reception to year 6.
We currently have availability in Summer one for schools to book in. Please let me know ASAP if you would be interested in booking your school in.
Shooting Stars Training
The FA Shooting Stars programme inspired by Disney uses franchises including Incredibles 2, Aladdin and Marvels' Guardians of the Galaxy to tell stories and encourage your girls to think about football as something for them (not just the boys!) They will be inspired to get active with their friends while learning to play football, but outcomes go much wider than this, with the activities designed to ensure that girls develop key skills such creativity, problem solving, teamwork and confidence.

Please watch our great Shooting Stars video here to see the programme come to life and check out the associated brochure. You can also see the resources available in digital format on www.girlsfootballinschools.org

For the foreseeable future all training is, of course, taking place online. It consists of three 90 minute modules delivered by qualified tutors and there are several dates to choose from. Please take a look at the timetable and book using the link provided.
The next two blocks of training are due to start on 12th January. Closing date for both are the 8th January. Click link above to book "timetable".
Once a member of your staff has completed the training I will arrange a time with your school for me to come in and help start the programme with your selected group of girls. Please let me know ASAP when and if you have signed up to the training.

If you have any questions, please don't hesitate to contact me if you have any questions.
Girls Football Website
This website has been designed as a 'one-stop shop' for ALL schools in England to access support, practical resources and useful information to develop girls' football provision in your school.
To access the full range of resources available, you will need to register as a user.
https://girlsfootballinschools.org///login.php

Girls Football Pledge
Are you committed to growing Girls' Football in your school? Supporting the vision that "every girl has equal access to football in school by 2024" through:
Learn through football in PE lessons
Participate in girls only football sessions
Compete in girls' football school fixtures/events
Lead girls' football activities for others
Why Make A Pledge
Are you committed and passionate about driving forward the vision to ensure "every girl has equal access to football in school by 2024"? Is your school able to put changes in place to really make a difference and be part of this movement?
If so, then we believe making a Pledge is a great and simple way for you to share your commitment with The Football Association, supported by Barclays and the Youth Sport Trust to grow girls' football and to make sure everyone within your school and wider community know and hear about it!
How Do I Make A Pledge?
Click on the PLEDGE NOW button on the website link below and you can instantly download a certificate and digital badge for your school to display and use in school communications for example on a website, letterhead, school brochure or magazine and through social media using the hashtag #GirlsFootballinSchools
To make a Pledge you do need to have registered as a user of this site, and when you click the PLEDGE NOW button if someone from your school has already made a Pledge we will let you know!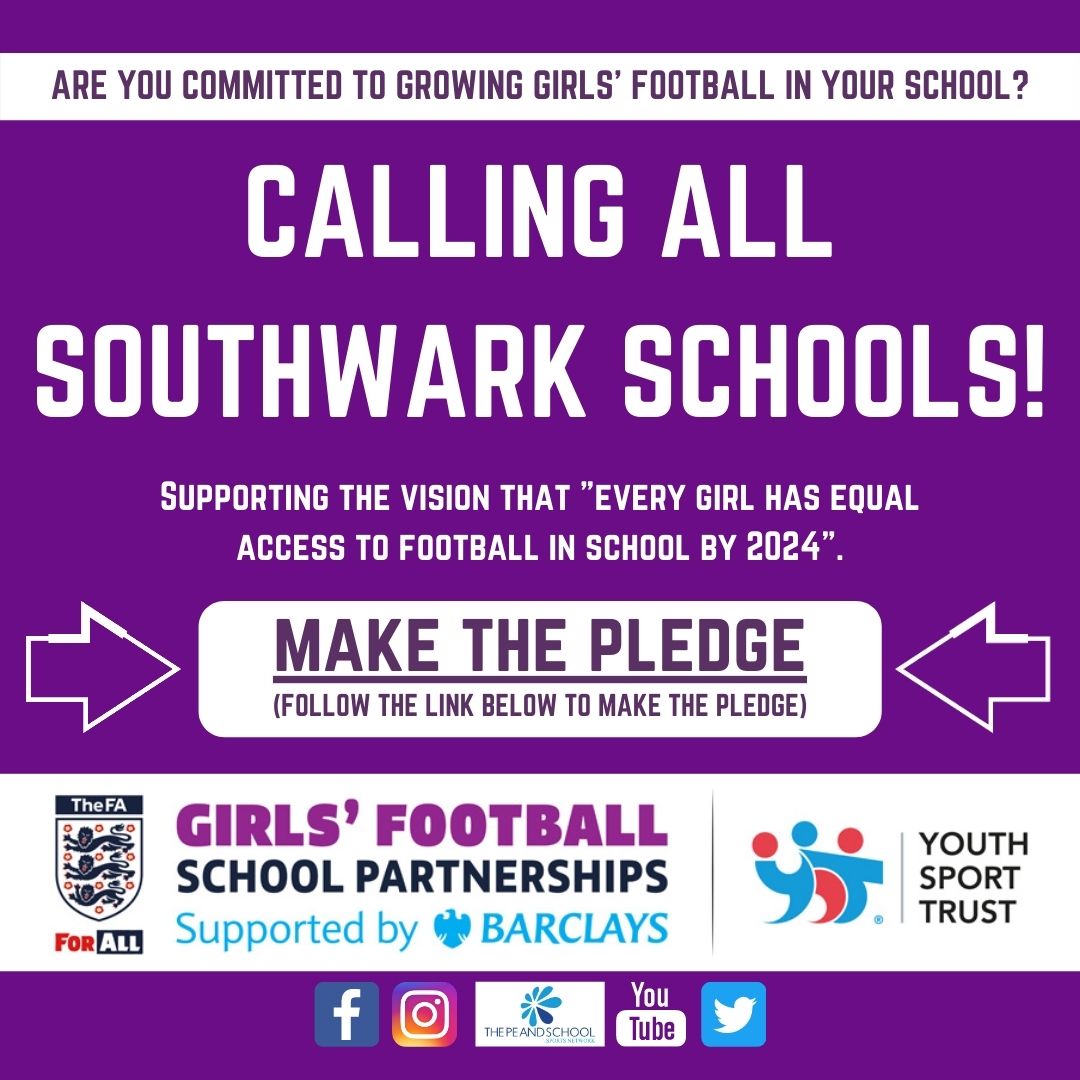 https://girlsfootballinschools.org///pledge-pb.php
Girls Football Tuesday's (SOCIAL MEDIA)
We have now dedicated all of our social media on a Tuesday to Girls Football. Every week we have a number of different posts on Twitter and Instagram that include,
Women's Team in the Spotlight
Women's Player in the Spotlight
Activity of the Week

If you our your school is interested in anything mentioned above or you require more information do not hesitate to contact Joe Howard (joe@lpessn.org.uk). We look forward to working with you and your school to help grow girls' football even more in 2021.