WHAT IS ACTIVE PLAY THROUGH STORYTELLING?
Using the inspiration of Disney stories which are engaging, memorable and familiar to the girls participating, girls get 'lost in play', work harder and have increased heart rates. They are active through undertaking thoughtfully designed activities as part of the story which focus on developing their fundamental movement skills and having fun.
Girls can develop their social skills, creativity, teamwork, communication and confidence as well as express themselves through words and movement, and they will achieve the learning objectives based on Key Stage 1 Literacy and PE.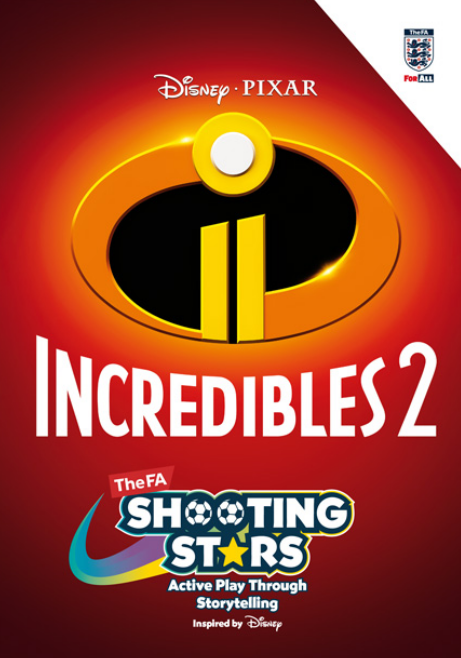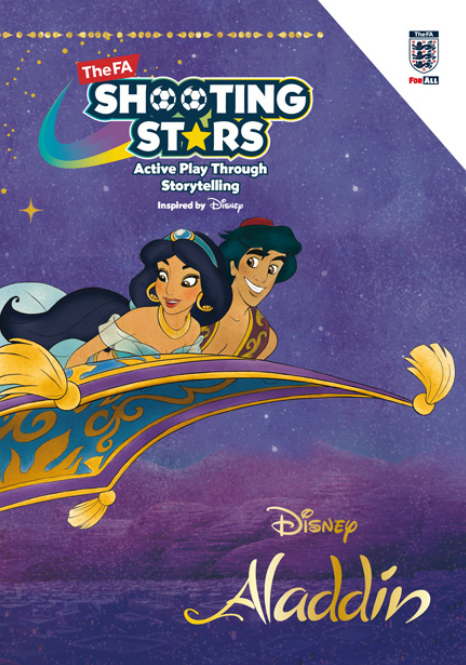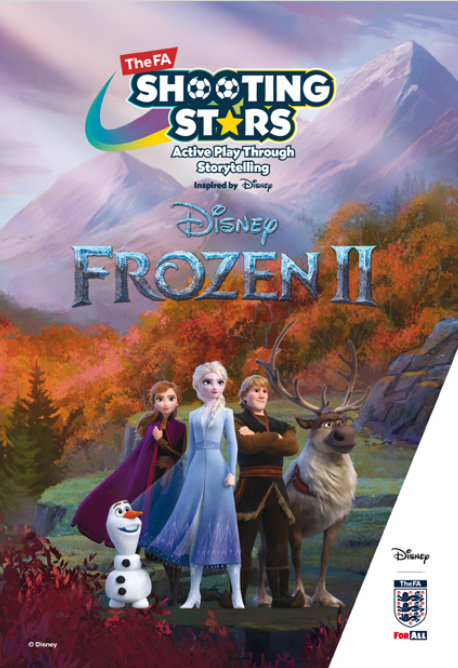 WHO ARE THESE RESOURCES FOR?
These resources support the delivery of The FA Shooting Stars Active Play Through Storytelling inspired by Disney programme.
The recommended audience is primary school staff - this can be teachers, teaching assistants, lunchtime supervisors or other support staff. The programme is also suitable for teachers who want to cascade their learning on to Playground leaders.
Ideally the person delivering the sessions should be:
Able to understand and adapt sessions to individual needs and ability;
Be familiar with delivering to a session plan
Able to make the girls feel like they are in a safe/controllable environment;
Can manage group dynamics and be comfortable with creative play
Have a fun and creative mind-set which is used to tell a story and bring it to life,
Be able to engage the most disengaged.