WHAT IS THE GIRLS' FOOTBALL CLUB?
The FA Shooting Stars Girls' Football Club programme inspired by Marvel's Guardians of the Galaxy uses super-human powers, high-tech gadgets and superheroes to truly capture the imagination of Primary age girls.
It uses stories to inspire girls to get active and engage in sport with their friends with the sessions aiming to support girls' in their physical development and introduce them to football, whilst developing their leadership skills. All activities are age-appropriate and designed to provide girls with a positive introduction to sport.
Click on the links below to access the digital resources available. There is also a Toy Story 4 combined APTS and GFC offer.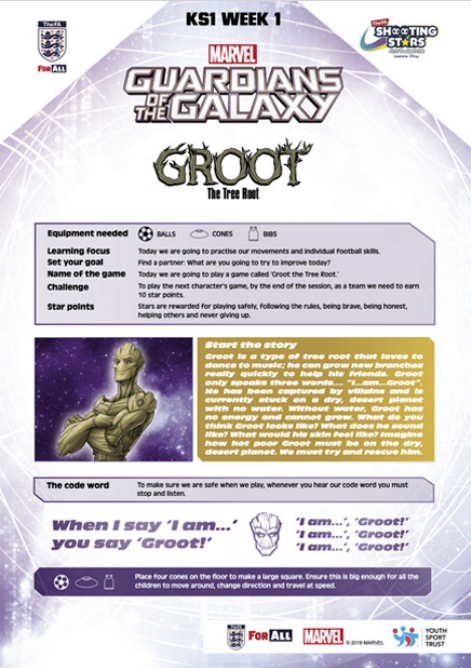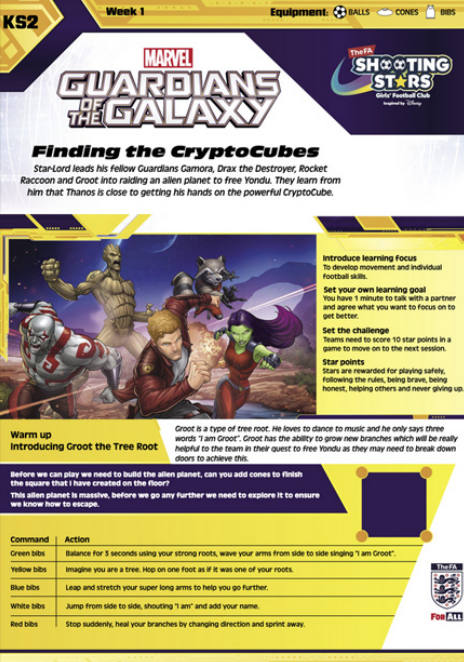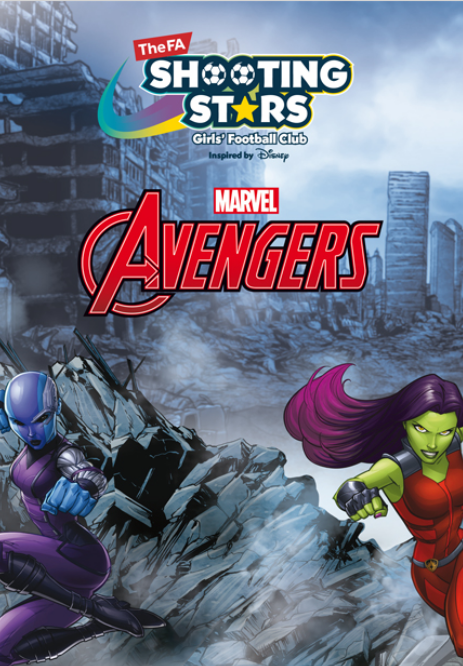 WHO ARE THESE RESOURCES FOR?
These resources support the delivery of The FA Shooting Stars Girls' Football Club inspired by Disney programme.
The recommended audience is primary school staff - this can be teachers, teaching assistants, lunchtime supervisors or other support staff. The programme is also suitable for teachers who want to cascade their learning on to Playground leaders.
Ideally the person delivering the sessions should be:
Able to understand and adapt sessions to individual needs and ability;
Be familiar with delivering to a session plan
Able to make the girls feel like they are in a safe/controllable environment;
Can manage group dynamics and be comfortable with creative play
Have a fun and creative mind-set which is used to tell a story and bring it to life,
Be able to engage the most disengaged.