Together with London Sport we have launched our Space for Girls project at Decathlon Store in Surrey Quays.
The initiative aims to give women and girls a safe space to be active, while also providing further services to nearby residents. The sessions currently on offer include Dance and Boxing for all ages and abilities.
All sessions are FREE to attend and sign up can be completed within 5 minutes either in advance or on arrival.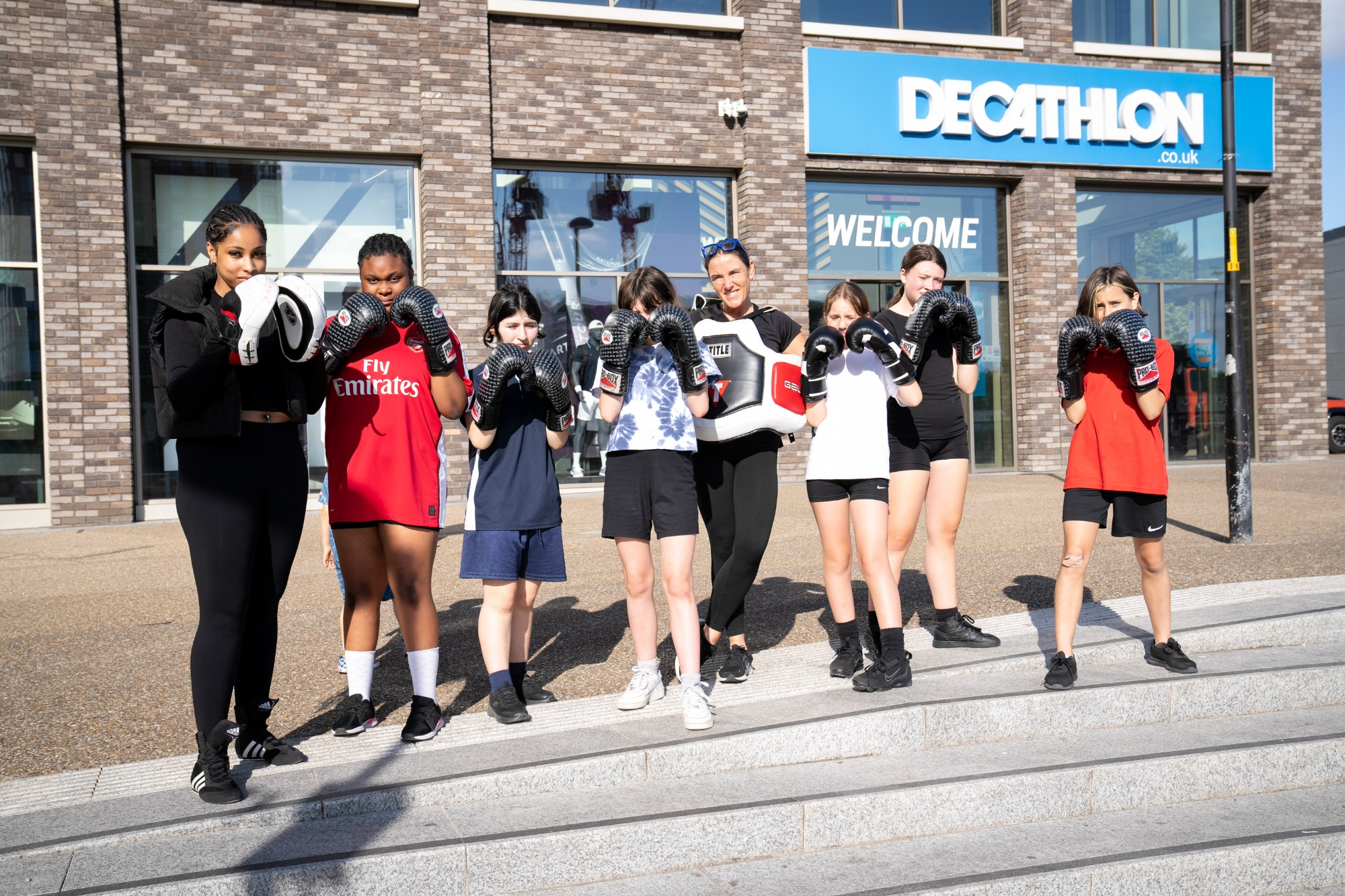 A recent report from London Sport highlighted that only 41% of girls in London are doing enough physical activity for their mental and physical health, 8% lower than their male counterparts. While these statistics have remained relatively level for the last 5 years, activity levels during the pandemic actually increased for older teenage girls likely due to the flexibility to exercise more easily at home and walk more in local areas.
This uptick in activity over the pandemic may suggest that a core issue of female inactivity is around the provision of suitable spaces for girls. According to charity Make Space for Girls, (separate to London Sport's Space for Girls project), there are a limited number of spaces and facilities specifically designed for women and girls, particularly teenage girls. Provision of public areas for activities is mostly made up of spaces like skate parks, BMX tracks, football pitches and multi-use games areas, which are used almost entirely by boys.
Safety is also a key issue for many girls in London and a barrier to being active. Research from Girl Guide's found that 80% of girls aged between 11-21 feel unsafe when outside. The Space for Girls project looks to build positive active experiences for young women and ensure that they can take part in engaging sessions in a safe environment.
For more information about the Space for Girls project, or to find out how to better utilise 'dead spaces' or non-traditional spaces for physical activity, please get in touch through info@londonsport.org.