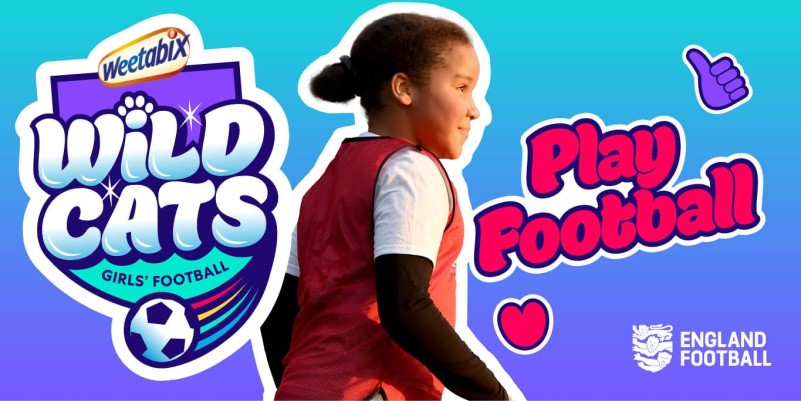 The Football Association and Weetabix have teamed up to launch a new initiative, Weetabix Wildcats, designed to inspire girls aged between 5-11 to be involved in the sport.
Weetabix Wildcats Girls' Football Clubs will provide girls with regular opportunities to play football and take part in organised sessions in a fun and engaging environment created exclusively for girls.
Each Weetabix Wildcats club will be run in conjunction with local County FAs and utilise qualified coaches and local facilities to offer girls a location nearby where they can get involved.
We currently run two centres within Southwark. One on a Tuesday and one on a Wednesday, both after school. More details below,
Tuesday: 16:00-17:00, Marlborough Sports Gardens (START DATE 27th APRIL 2021)
PLEASE FOLLOW THE LINK ON THE RIGHT-HAND SIDE OF THE SCREEN TO COMPLETE OUR REGISTRATION FORM. FORM MUST BE COMPLETED BEFORE ATTENDING FIRST SESSION.
Please contact Joe Howard for more details (joe@lpessn.org.uk).